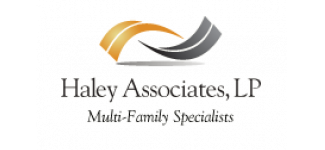 Haley Associates
Haley Associates Limited Partnership (HA) was started in January 2001 with the completion of the "roll up" of individual affiliated limited partnerships into a master limited partnership, HA. The purpose of this investment is to acquire and manage a portfolio of apartment communities, hold them for a period of 14-17 years, and then liquidate the portfolio.
Key Associates, LLC, a Nebraska limited liability company, is the general partner of Haley Associates Limited Partnership (HA) and whose members are Daniel P. Clatanoff, Carl J. Troia, Jr., Shirley H. Overly and Douglas S Hastings. Information concerning the related business backgrounds and experience of each of these individuals is listed below:
Daniel Clatanoff is our manager. He is also the President of DEI Communities, Inc., which is the management company for the properties owned by HA's affiliated limited partnerships. Dan is responsible for the day to day operations, budgeting, forecasting and cash management and overall financial performance for all properties under DEI Communities' management. Dan has over 13 years of multifamily property and asset management experience and is a certified property manager through the Institute of Real Estate Management ("IREM"). Since 2000 he has been a member of the general partner. Dan was a Lieutenant Colonel in the United States Air Force. He has 21 years of experience in telecommunications and program management throughout all levels of the Air Force. He is a graduate of the University of Wisconsin-Madison and holds a Masters degree in Management from the Florida Institute of Technology. Dan is a licensed real estate broker in the states of Nebraska and Missouri and holds a property/casualty insurance producer's license in the state of Nebraska.
Carl J. Troia, Jr. is General Counsel to Haley Associates, Haley Real Estate Group and DEI Communities, Inc. Carl is responsible for all legal matters including negotiating acquisition and disposition contracts, loan agreements, reviewing all titles and surveys, and maintaining all partnership agreements. He has also been a member of the general partner 11 years. Carl is a 1975 graduate of Creighton University with a B.S.B.A. degree and a major in accounting, a 1978 graduate of the University of Tulsa College of Law and in 1980 received an LLM in Taxation from Georgetown University. Carl has practiced law for approximately 23 years and his areas of practice are commercial real estate, securities and taxation.
Shirley Overly is the President, shareholder and principal of Haley Securities, Inc. She is responsible for investor relations and syndicating equity needed to acquire new properties. Shirley also assists in underwriting potential acquisitions and dispositions for Haley Real Estate Group. Since 2001 Shirley has been a member of the general partner. Prior to joining the Haley team, she was an independent consultant specializing in budgeting and financial analysis for health care companies. Shirley is a graduate of Creighton University, where she received both BSN and MS degrees. She also received an MBA degree from University of Nebraska at Omaha.
Douglas S. Hastings is Senior Vice President Property Management for DEI Communities, Inc. with overall responsibility for the portfolio's performance. Doug also assists Haley Real Estate Group in identifying possible acquisitions for the portfolio. He brings over 25 years of property management experience that encompasses all aspects of the profession. Since 2006 Doug has been a member of the general partner. Prior to joining DEI Communities, Inc., he was Chief Operating Officer for a large multifamily residential property owner, overseeing a portfolio of 5,000+ units. Doug graduated from Brigham Young University and holds a Bachelor's Degree in Finance and is also a licensed real estate broker in both Texas and Arizona.
Our commitment to you: We will work in your best interest and work hard to maximize the value of your investment.
Daniel P. Clatanoff
Manager Member